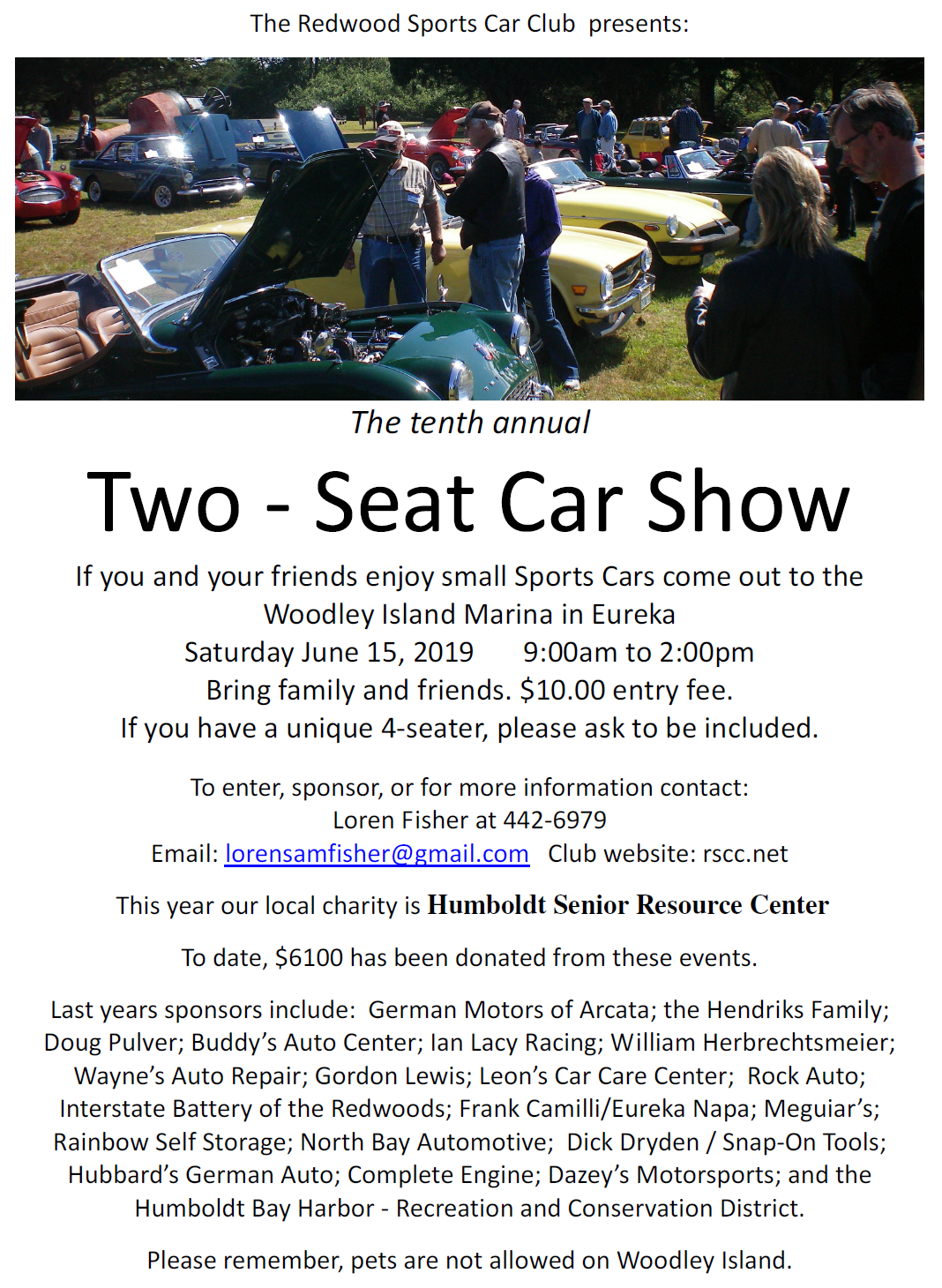 Location
Woodley Island Marina, Eureka, CA, USA
Date
June 15, 2019
A car show for two seat cars (others accepted).
At the beautiful Woodley Island Marina, on the grass.
The event runs from 9AM -2 PM,& entry fee is
still only $10,which includes lunch.Awards & raffle.
This will be our 10th annual event,& we've been
fortunate to donate over $6500 to local charities.
0 Members Attending this event ↵
No members have indicated they are attending yet...
Want to add yourself to the list of attendees?
Please Sign In — or Register a new account (it's free!)
event/2120